New Mexico Gambling Revenue has 6-Year Downward Trend
According to a study, New Mexico gambling revenue has been declining in the past six years. Taxes from racetracks and revenues from tribal casinos have a downward trend of 10 percent. In fact, tribal casino revenues dropped from $69.7 million in 2012 to $62.8 million in 2018.
In addition, non-tribal gambling dropped three percent during the same period. Racetrack casinos dominate this sector. State tax income from the sector decreased from $63.4 million to $61.6 million.
The Gaming Control Board didn't give any comments about the study. According to Pay Per Head Bookie Business insiders, the online gambling industry is eating up the New Mexico gambling revenue. Take note that igaming is unauthorized in the state.
Declining New Mexico Gambling Revenue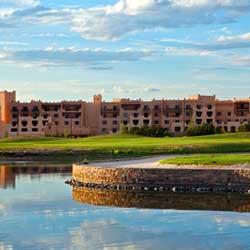 Bookie PPH experts blame the declining population growth in the state for the lower gambling revenue. In the six-year period, there's only a one percent growth in the state's population. It is slow compared to its neighbors Texas, Arizona, and Colorado.
New Mexico has 24 tribal casinos. The state doesn't tax them but they share their revenues through complex terms. Shared revenues from tribal casinos don't include earnings from bingo-style slots and table-based games.
On the other hand, revenues from five racetrack casinos have a 26 percent tax rate. These facilities have slot machines for their guests.
In recent months, three tribal casinos want to offer sports betting. However, the activity is still illegal in New Mexico. If state lawmakers try to legalize sports wagering, it can nullify the revenue-sharing compact with the tribes. That can result in a loss in income for the state of more than $60 million each year.
Although revenue from sports betting is tempting, gambling software sites said that it can't offset the balance coming from tribal casinos. As a result, the only way to bet on sports in New Mexico will be through tribal casinos.