UK Gambling Commission Improves ID Checks
The UK Gambling Commission is implementing new rules for operators, Their goal is to make online gambling fairer and safer. The improved ID checks require operators to confirm clients' identity and age in less than 72 hours.
The UKGC said that faster ID checks will help stop gamblers from going around exclusion systems. In addition, it will prevent children from accessing gambling sites. Operators need to verify the clients' details before they can gamble or add funds. Also, unverified customers can't play on gambling sites with a free bet.
Stricter ID Checks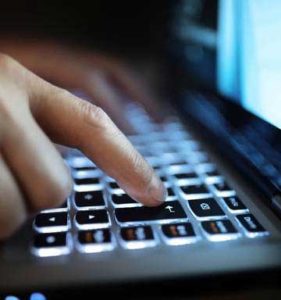 The commission will implement the new rules on May 7. They changed their rules after finding out how gamblers circumvent GamStop, an exclusion system. Users can simply change their user details to go around the system.
In late 2018, the UKGC found four online casino operators with inadequate ID checks. The commission fined three operators a total of £14 million. Also, they banned one company from operating in the UK.
Aside from faster ID checks, the new rules will make prize collections fairer. The UKGC found some online operators mistreating players by asking for additional personal details when cashing out. Some players complained that online casinos are asking for additional ID to withdraw funds.
The new rule states that online gambling companies need to ensure their customers' identities are accurate from the start. That way, they don't need additional ID checks for withdrawals. With the new rules, sportsbook pay per head operators will have more info about their customers.
The changes to the rules will protect those vulnerable from gambling-related harm and children. In addition, it reduces the chance of crime connected to gambling. Also, online gambling is fairer because customers can get their winnings whenever they want without any delay.
It looks like the gambling news about the new ID checks affected shares of GVC Holdings, 888 Holdings, Playtech, and Paddy Power Betfair on the market. Their shares dropped 1.5 to 3 percent by the end of trading on Thursday.