PremierPerHead.com Sportsbook Pay Per Head Review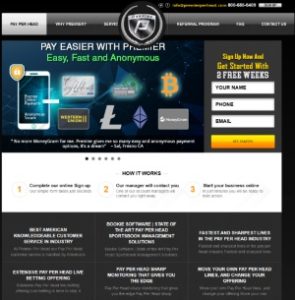 PremierPerHead.com is a leader in the Sportsbook Pay Per Head industry because of their attention to details. However, we have seen both positive and negative PremierPerHead.com Sportsbook Pay Per Head Review which made us wonder about them. They have a good reputation but some places do not feel that they deserve it.  Thus, our Bookie Pay Per Head Review will get to the bottom of it.
Let's start with some basic information about this company that hails from Costa Rica.  First off, they offer their services starting at $10 per player which is a bit above average price for a PPH. However, they do offer several Sportsbook PPH features for the price but is it really worth it?
In terms of security, they do make use of SSL so you know they have decent security.  However, there is no mention of what they use to ensure that there is no server downtime or for backup.
On a side note, they claim to have been in business for 14 years but their website is only years old.
PREMIERPERHEAD.COM RATING DETAILS
---
Agent Interface Rating:

7.5 out of 10

Player Betting Platform Rating:

8.0 our of 10

Cost of PPH Rating:

6.5 out of 10

Reporting:

8.0 out of 10

Customer Service:

7.0 out of 10
TOTAL RATING: 7.4 out of 10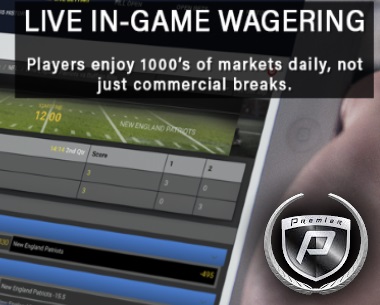 INFORMATION ABOUT PREMIER PER HEAD PAY PER HEAD SERVICES
General Information
Inception: 2013
Software: DGS and ASI
Price: $10 and Up
Contact: info@premierperhead.com
Telephone: 1-800-685-6409
Website: www.premierperhead.com
Location: Costa Rica

Private Toll-Free Number Available: yes
Private Website: Yes
Current Promotion: 4 Free Week
Types of Gambling Available
Sports Betting: yes
Live In-Game Betting: yes
Online Casino: Yes,
Racebook: yes
Live Casino: yes
Poker Room: no
Online Wagering Available: yes
Telephone Wagering Available: Yes
Mobile Platform Available: Yes
Player Bonuses Available: Yes
The PremierPerHead.com Registration Process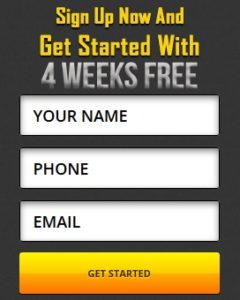 The registration process with PremierPerHead.com was a bit of a hassle because it is not an automatic signup process. After we filled out the registration form, it took about 15 minutes before we received a welcome email.
However, once contact was made, the process was very easy thanks to a very professional customer service department.
So once you sign up and make a minimum deposit of $300, they get you setup with everything you need.  Thus, you get access to your Pay Per Head Sportsbook backend and site your players can access to place bets.
We did not like that there is no Pay Per Head Free Trial like other PPH providers offer potential clients.  The 4 Weeks Free Promotion they have means that once you make a deposit, the first 4 weeks are free. Thus, if you do not like their PPH service you are out of luck since you cannot try it first.
PremierPerHead.com Sportsbook Pay Per Head Review
In all honesty, the Premier Per Head website is old and belongs in a museum. In addition, we have been watching this website for a while and updates are not frequent. This is a small concern and if they have a good sports betting software then it's not a big deal.
The cost starts at $10 per player which is ok.  However, you will need to spend more to get all of the features of a full sportsbook. This is because you have to pay extra to have telephone wagering and live betting options.

On the plus side, we have to say that we like the PPH backend interface.  They actually put time and effort into creating a beautiful yet functional backend.  In addition, all of the bookie management options are easy to find and use.
The reporting feature is also pretty good in comparison to 75% of other Pay Per Head services. This is because they offer features that are only available with PremierPerHead.com.  Some of them include the "Beat the Line" for bet comparison and "Big Alert" feature for instant messaging.
On the player interface side, they have a solid sports betting platform that most users will enjoy.  Even though it is a good platform, it is still fairly basic but at least it is reliable and easy to use.
The big feature of PremierPerHead.com has to be their live betting platform. It is an in-house software specifically built to please their players.  In addition, it even offers exclusive hole by hole golf matchup that easily raises their rating by 1 point.
Our Opinion and Recommendation
Overall, PremierPerHead.com offers a solid bookie pay per head service that players and bookies will enjoy. Their live betting software is probably the best we have seen so far and they have great management features.
However, the cost for their service is a bit on the high end in comparison to similar PPH services.  Thus, we wonder if the cost is worth the service if it affects the overall profit margin. If you have deep pockets and a lot of players, PremierPerHead.com is worth checking out.  However, it is not for everyone.

If you are looking for a top PPH service, take a look at our list of the best Sportsbook Pay Per Head providers. These are the Highest rated services according to our Sportsbook Pay Per Head Reviews.

PremierPerHead
Average rating:
2 reviews
Sep 6, 2019
I paid for that hefty deposit since I thought I would end up using and spending it anyway and boy was I wrong. NEVER EVER pay that high for a deposit BEFORE a FREE TRIAL. Never paying for a pay per head service without doing a trial first again.
Mar 12, 2019
Old
This could have been a good site back in 2008. They never update their site and service. Moved my book to another and was able to find another pay per head service that gave me better for the price.