Kentucky Lawmakers Introduce Bill for Online Poker, Betting, and Fantasy Sports
State representatives introduced a bill for online poker, betting, and fantasy sports. Representatives Cherlynn Stevenson, Rachel Roberts, and Derrick Graham sponsored House Bill 106.
The measure, if enacted, would implement 13 new provisions about online sports, poker, and fantasy gambling and make 26 changes to the present legislation. In addition, the legislation would open the door for online gambling services to conduct sports betting and let horse races form partnerships with internet businesses to offer these services.
Only one internet operator can be partnered with a licensed track to provide on-track and online gaming systems. However, according to sportsbook pay per head experts, the tracks can also operate two off-track sportsbooks at facilities they own or lease within 60 miles of the track's grounds.
Bill for Online Poker, Betting, and Fantasy Sports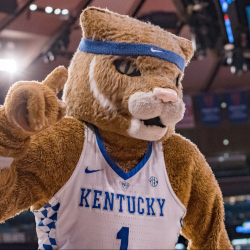 The National Football League, Major League Baseball, the PGA Tour, NASCAR, Major League Soccer, the National Collegiate Athletic Association, and other sports with national or worldwide renown would all be open to wagering.
According to bookie pay per head sources, a one-time application cost of $500,000 and a yearly renewal charge of $50,000 are required for sports betting licenses. In addition, the tracks' monthly earnings will be taxed at 9.75%, while internet wagers will be taxed at 14.25%.
Bets on sporting events in the state are prohibited for players, coaches, officials, and members of their immediate families.
According to casino news reports, the legislation would also make online poker legitimate. Businesses must demonstrate that they have implemented adequate measures using geotracking software to restrict players' access in Kentucky. Applicants must also demonstrate their ability to check ages to prevent users under 18 from placing wagers.
The initial license cost is $250,000, with $10,000 added yearly. In addition, monthly taxes of 6.75 percent must be paid on the rake and other player costs.
Start a bookie business with PricePerPlayer.com today!

Sportsbook Pay Per Head Providers
Average rating:
0 reviews