If you want to be a bookmaker, this article is for you! Because we will explain in detail everything you need to know to open your own sportsbook business, also called a bookie service, it is a place where people can bet on different sports competitions, including:
Soccer.
Golf.
Hockey.
Football.
Boxing.
Greyhound race.
Horse racing.
And much more!
So if you intend and have decided to do more research on what you need to start your own sportsbook, the initial point is to choose a sports betting software. In this case, you have two alternatives: 1) Contract the services of a provider or, 2) Build your own racing and sports betting platform. Certainly, this choice will depend on your budget! Of course, there is also the sportsbook pay per head option which simplifies everything.
How much money do you need to open your own sports betting business?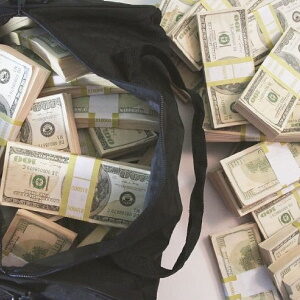 Some businesses do not need money to start, but a sportsbook is not the case, which means that the amount of money you will invest defines the quality of your betting service and your place in the market. And of course, overhead like sports betting software, rent, payroll, utilities, and other things you need.
So, as a bookmaker, your most important responsibility is to pay the winners you have bet on. On the other hand, it charges commissions when bets are lost. So the key is to use the money from the losing bets to pay off the winning bets. Of course, to start your own sportsbook, at first, there are always some additional fees you have to pay, related to administrative expenses and government licenses.
Another factor that could define your initial funds when you start your bookie service is the target of your clients, for example irregular players bet less than professional bets. On average, your bookmaker's starting capital can be between $4,999 and $9,999.
Step by step: How to develop your own live bookmaker?
Once you have some starting capital, you need to follow these steps to get the sportsbook of your dreams:
Lines
Identifying good lines is essential to starting your own sportsbook. So, you will have to choose between copying established lines from a recognized bookmaker or, on the contrary, if you are an expert, establishing your starting lines. Keep in mind that you can get many lines from the Internet!
Position
Normally the amount to be charged vig depends on the sport, but it ranges between 100% and 110%. While a higher vig could mean better profits in less time, it is not recommended to exceed this amount without prior analysis because sportsbooks are a competitive market and as a beginner bookmaker this could be a bad idea!
Market study
Being informed about everything that happens around your sportsbook is crucial to take action on laws or regulations that could affect your business.
Dismissal account
This service is common in the sports betting market and serves to create a balance on a strategy on either side of the game.
Sports betting platforms
Identify the best sports betting platform, according to the needs of your business and, of course, your client! You need to take advantage of a competitive market, be careful about payment methods, multilingual service, security, efficient customer support, and other factors.
Develop a website
A responsive website is imperative for your sportsbook business, focusing on the UX experience. In this sense, some qualities to consider for your online betting service could be Attractive, with a user-friendly interface, including all the necessary tools to promote betting!
Ads are your best friend!
To increase your website traffic, a good marketing strategy is a must! Therefore, you will need to take this factor into account in your starting capital.
As you have seen, starting your own sportsbook business is very easy! What are you waiting for to start?
Start a Sportsbook business with PricePerPlayer.com today!