Bookie Services Offer Universal Solutions
Bookie services from the right pay per head service is all a bookmaker needs.
Key Points
– Technology in the pay per head industry provides a number of solutions for bookies.
– Bookies can essentially plug-and-play when partnering with a pay per head service that offers thousands of betting solutions, customer service solutions, and much more.
If you're unclear what we're talking about, check out bookie services in a nutshell.
Quick Evolution of Sports Wagering
The sports betting industry has had its foot on the accelerator for the past several years and it doesn't appear to be easing up anytime soon.
Competition is fierce as bookies – and anyone wanting to be a bookie – have the ability to take advantage of technological changes within the industry.
There are numerous sportsbooks both small and large all fighting for a piece of a growing pie. As a result, the pay per head industry has thrived and now bookie services offer universal solutions.
ICYMI: PAY PER HEAD TOOLS FOR EVALUATING PLAYER POTENTIAL
Turnkey Sportsbook Software
What if you could start your own sportsbook tomorrow? With today's technology, that is 100 percent possible.
Pay per head services offer turnkey solutions. You can have a fully functioning sportsbook within a relatively short amount of time.
Betting software is now so sophisticated that you can have your own website with all of the bells and whistles ready to go almost instantaneously. That's the beauty of the pay per head market right now.
Bookie Services Betting Solutions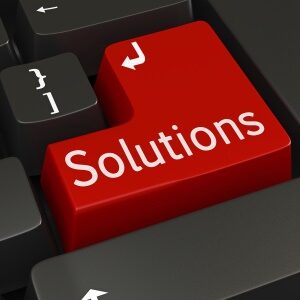 One of the biggest issues for bookies is simply having the options available that bettors want. Today's pay per head services provides a much larger menu than a local bookie can offer.
Players will find a wider variety of betting markets and more options within each of those betting markets at sportsbooks powered by pay per head software. That's a fact.
Partnering with a PPH allows a bookie to offer things like a full PGA menu, Formula 1 racing, NASCAR, and much more. These are offerings that local bookies will struggle to offer their players.
Customer Service Solutions
When bookies partner with a price per head service, they partner with a fully staffed, professional customer service call center.
Players can call in anytime and the bookie doesn't have to answer. This is a huge time saver. Experienced agents take calls, emails, online chats, and even texts and address any issues a player might have. The savings in time here is worth every penny spent with your pay per head company.
Reporting Solutions
Record keeping and information that is valuable to bookies in helping them expand their business is now available instantaneously.
A pay per head service offers numerous reports to bookies. These can be used to help the bookie in finding ways to expand the player sheet and come up with ideas to focus on the current customer base.
Information is valuable in today's world and having access to a plethora of it can help bookies in building their operations. If your sportsbook software provider isn't offering all these options to you, it's time to switch. And you're in luck. Because switching PPH services has never been so easy.
Additional Solutions for Bookie Services
So, you wanted to be a bookie. What about offering casino games? A racebook? Maybe even a poker room.
Today's pay per head technology gives bookies the ability to expand their offerings. There will be sports bettors out there that will play casino games from time to time and vice versa.
Simply having these additional services available will likely increase the number of players you have which sets you up for success. More players means more potential revenue and, ultimately, a bigger bottom line.