Bookie News: LA Clippers Clinches Playoffs
While everyone was talking about the Lakers, the often overlooked LA Clippers clinched a playoffs berth by defeating the Timberwolves Tuesday night. In fact, people expected the team to win just 20 games this season.
With a score of 122-111, the Clippers earned their place in the playoffs. In fact, the team took control of the game from start to end. Leading the team were Danilo Gallinari and Lou Williams. By the end of the first quarter, the score was 42-23 in favor of the Clippers according to sports news reports.
The Timberwolves managed to cut the lead to six in the fourth quarter. However, the LA Clippers answered by scoring nine points in a row. As a result, Timberwolves had no chance to come back in the game.
LA Clippers in the Playoffs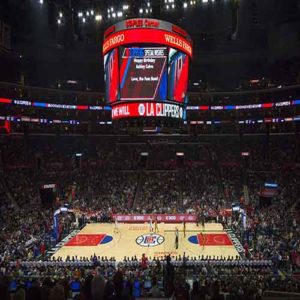 The win was important for the LA Clippers. In fact, it gave them some distance from the San Antonio Spurs and Utah Jazz. Also, the win gave them a spot in the playoffs.
Before the start of the season, gambling industry news was all about the LA Lakers and LeBron James. In fact, analysts predicted James will bring his team to the post-season. However, tables have turned when the "lesser" LA team won 15 of their 1st 21 games.
Since their hot start, the Clippers continued with their winning ways. By adding Ivica Zubac and Landry Shamet in their roster, they became one of the most dominant teams in the NBA. At present, Clippers' potential matchup in the first round is the Rockets.
Although the Rockets have the advantage, the Clippers have nothing to lose. No matter what the outcome might be, the Clippers proved they are the better team in Los Angeles. Coach Doc Rivers is in the running for Coach of the Year, and Patrick Beverly might be part of the All-Defensive team. Bookie software operators didn't expect this result before the season started.