NCAA Sack Leader Disinvited from NFL Combine
Jaylon Ferguson is the NCAA sack leader of all time, but he will not be attending the NFL combine. According to the NFL, they disinvited the former Louisiana Tech player because of a previous battery conviction.
During his freshman year, Ferguson got into a fight at a McDonald's shop. As a result, he got a conviction. Although he was one of the 338 players who got an invite to the NFL combine, the league rescinded the invitation.
The NFL policy states they can disinvite a player if one has a felony or misdemeanor conviction that involved violence. While Ferguson is still qualified for the draft, he will not be part of the combine.
NCAA Sack Leader and the Background Check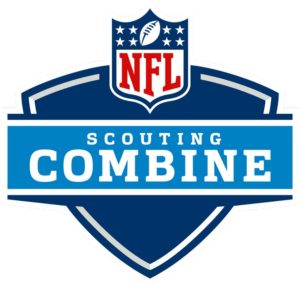 Aside from Ferguson, there are other players who didn't get an invite to the combine due to the policy on violence. Colorado State receiver Preston Williams and Mississippi State defensive tackle Jeffery Simmons were also disqualified due to their bad records.
Players invited to the combine go through a background check as part of the process. As a result of Ferguson's background check, the NFL discovered a public intoxication charge as well. Although the player has two red flags in his record, NFL team might overlook them. Ferguson made sporting news when he became the NCAA sack leader of all-time with 45, breaking Terrell Suggs record by one.
According to bookie pay per head forecasts, Ferguson can go late in the first round to the second or even the third round of the draft.
Ferguson's camp didn't take the rescinded invitation lightly. They said that the move penalizes and vilifies a potential player of the league. His agency hopes the NFL allows Ferguson to prove he is remorseful of his past mistakes. In addition, they said that Ferguson is a better person today because of his past mistakes.