LPGA to Use Shot Tracking System
More states are trying to legalize gambling even if the DOJ released a new ruling that will make online betting illegal. As a result, major sports leagues are working overtime to find ways on how to engage their fans. For its part, the LPGA is going to use a shot tracking system soon.
Through the in-shot tracking system, fans will receive data in a non-intrusive manner. By making broadcasts more engaging, golf events will have better viewership. The LPGA can do so by providing real-time data through an in-shot tracking system.
LPGA Commissioner Mike Whan told sports news outlets that the organization is investing in a shot tracking system that's like the ShotLink system used by the PGA Tour. In addition, the system will provide the data needed by viewers to make smart decisions in placing bets on the best bookie pay per head.
LPGA Shot Tracking System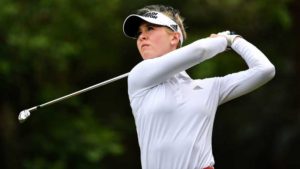 Legalized gambling will play a significant part in bringing new viewers to golf broadcasts. As a result, the LPGA will adapt with the times. The shot tracking system will ensure the data is accurate and real. In addition, the organization will make sure only trustworthy people manage the system.
It is important to note that LPGA is more popular in Asia than the PGA Tour. The region is also the source of most sports betting activities in the world. Whan wants to introduce a real-time betting window, where the system will focus on the final three or four holes of an event. That way a sportsbook pay per head can accept wagers on those holes.
Although the LPGA wants to provide data for all holes, Whan said it is not possible at this point. In fact, it will take a lot of money and time to track all balls in an 18-hole course. As a trial, the system will only track three or four holes in a game. It is a way to determine if the venture is profitable for the organization or not.